ZoneSafe® RFID Detection System
Why RFID Detection?
Keeping site workers safe is a demanding yet necessary task. Often operating in challenging environments, machinery and mobile plant can pose a very real danger to workers if legislation and health and safety procedures are not adhered to. Vehicles and mobile plant frequently operate within close proximity to workers and other machines. Safety is fundamental but driver visibility is often limited due to a vehicle's shape, size, load and operator position which can create blind spots and make collisions more likely. This is often intensified by a difficult working environment; terrain, noise, weather or low light, for example. Workers may also be wearing ear defenders, restricting their ability to hear machines approaching, which increases the danger.
70% of incidents happen during initial machine start-up and low speed movement because of poor visibility.
Make an enquiry
Does not require line-of-sight
Tags will be detected regardless of obstructions, blind spots, adverse weather or poor visibility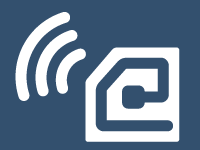 Reliable Data
Provides fast, reliable and accurate data exchange without any limitation on the number of tags or antennas in operation
Increase Site Safety
Increases on site safety by reducing collisions between vehicles, pedestrians and assets/property
Full 360 Detection
Creates a 360 detection zone around the vehicle with the ability to detect tags from a distance of 0 – 10m
Simultaneous Alerts
Simultaneously alerts the driver and pedestrian of each other's presence
Hermetically Sealed
Robust Tags are hermetically sealed to provide the best long-term protection and for use in adverse weather conditions.
Unique Tag ID
Each tag can be uniquely identified and linked to individual people to provide access control.
Rechargeable Tags
Keep running costs to a minimum.
ZoneSafe®
What is RFID Detection?
ZoneSafe® uses Radio Frequency Identification (RFID) technology to create detection zones around vehicles and mobile plant.
Vehicle-mounted antennas detect RFID tags which can be worn by workers, placed on objects or property, or set up around restricted areas. When a vehicle approaches a Zonesafe tag, the vehicle operator automatically receives a visual and audible alert which will enable them to take action as necessary, while a vibrating tag will warn a detected worker of an approaching Zonesafe-fitted vehicle.
The system can be connected to trigger barriers and doors etc. for restricted or controlled access for workers and vehicles.
Applications
We recognise that all working environments are different. This is why ZoneSafe is designed with flexibility in mind. ZoneSafe can be used for multiple purposes, customised to suit specific requirements, and designed for use in any industrial working environment that requires protection of personnel around vehicles, machines, or assets.
Vehicle to Pedestrian Alert
Protect personnel from accidental vehicle collisions and identify near miss occurrences
Walkway & Crossing Alert
Warn pedestrians using walkways or crossings of approaching vehicles
Access Control
Controlled and security access for doors, turnstiles and barriers
Asset Protection
Protect assets from accidental vehicle collisions
ZoneSafe®
Control Unit
The ZoneSafe Control Unit is installed in the cab or mounted using the optional  mounting plate so it is clearly visible to the driver.
A VibraTag Driver Tag is inserted into the control unit prior to operating the vehicle which activates the system. Audible and visual alerts indicate various alarm states including a two-stage alert for the detection of one or more tags, system errors and the non-insertion of a driver tag. A mute button can override a detection alert once a tag has been acknowledged.
The control unit provides the overall functionality of the system and acts as the driver interface. The unit contains an internal memory to store up to 4000 detected events and a WiFi interface for remote monitoring and downloads. Relays can be used for the addition of external sounders or beacons.
ZoneSafe®
Vehicle Antenna
A ZoneSafe Antenna creates a detection zone around a vehicle. Multiple antennas can be installed and linked in sequence to a control unit. The detection zone for each antenna can be programmed from 3 to 10 metres.
An optional mounting bracket is available.
Masking Zone Antenna
Fitted to walls or other permanent structures, the Masking Zone Antenna makes all tags within radius undetectable. Adjustable masking zone from 3m minimum to 10m maximum. Tags will be detected as normal once outside the masked area.
Powered via a supplied, external 24V DC supply.
ZoneSafe®
VibraTags
ZoneSafe RFID tags can be used to detect people, protect assets and to create exclusion zones. Each tag can be uniquely identified and linked to individual people. Driver tags have the same functionality as pedestrian tags and are also compatible with the control unit.
Carried by personnel. VibraTags provide short bursts of vibration when detected. The robust tag is hermetically sealed and the high-capacity battery can be wirelessly charged within two hours and can last up to three months between charges.
ZoneSafe®
AssetTags
AssetTags fit into safety cones to create exclusion zones. The robust tags are shockproof and weatherproof.
The replaceable batteries last up to three years under normal use. AssetTags fit into safety cones with a 39-44mm diameter neck opening.
ZoneSafe®
Tag Tester
The ZoneSafe Tag Tester is used to check the battery status of any tag. The unit can be
programed to read tags from a distance of 0.1m to 4m, displaying a green light for suffi cient charge, or red for tags that require charging.
The ZoneSafe Tag Tester can be integrated with access control systems to provide restricted or controlled entry through doors and gates, ensuring only authorised, charged tags have access to a work area.
Powered via a supplied, external 24V DC supply.
Desktop Reader
The Desktop Reader is used to check the battery status of any tag and can be powered from any computer via USB.
ZoneSafe®
Smart Gateway
Fitted to walls or other permanent structures, the Smart Gateway will detect an approaching vehicle equipped with a ZoneSafe system. The detection range is adjustable from 3m minimum to 9m maximum.
2 integrated relays can be used to trigger alarms or open shutters, barriers etc. ensuring only authorised vehicles have access to a work area.
Powered via a supplied, external 24V DC supply.