Construction Safety Solutions
Ensure worksite safety with our range of innovative devices

Where to Buy
Prevent accidents with Brigade's construction vehicle safety systems
On construction sites, worker and vehicle safety is paramount. However, heavy plant machinery combined with on and off-road construction vehicles pose a real threat. On average, seven workers are killed and 93 are seriously injured each year. Slow moving vehicles, blind spots and harsh conditions with poor visibility create some of the world's highest risk working environments.
Brigade's market-leading construction vehicle safety systems are designed to stop incidents and improve safety in line with regulations such as FORS, CLOCS, HS2 and Crossrail. From 360 degree camera systems to white sound alarms see our comprehensive range below.
View our products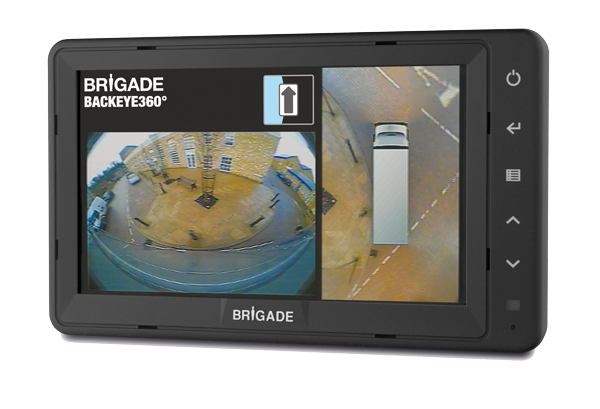 Find the right safety system for your construction vehicle and plant machinery
Brigade's construction vehicle safety systems are suitable for most commercial vehicles and plant machinery. To help you to select the correct devices, we have made recommendations for each vehicle.
Our construction vehicle safety equipment
Experience our ELITE range
Heavy-duty safety solutions
Brigade's ELITE products have been designed to provide a selection of even tougher devices with enhanced durability. Tested to the highest of standards and available with 3, 5 and lifetime warranties, this range is ideal for construction vehicles operating in the harshest of conditions. Includes products from heavy duty cameras to reversing alarms.
Explore ELITE
The top safety risks in the construction industry
Each year hundreds of workers and machines are busy on sites up and down the country. To protect site workers, site visitors, and equipment, rigorous health and safety standards in construction are essential. The threats and challenges posed by this environment include:
On and off-road collisions due to front, side, and rear blind spots
Collisions due to poor visibility (darkness, fog, dust, dirt, ice, rain)
Ear defenders reducing site workers' ability to hear approaching vehicles
Loud and single tone reversing alarms ignored by site workers
Confusing and conflicting industry safety specifications
Damage and theft from criminal activity
Benefits of Brigade products
Invest in our active construction vehicle safety systems to improve worker and public safety.
Our range of vehicle safety equipment is suitable for construction plant and vehicles.
Improved safety
Theft deterrent
Regulation compliance
Reduced Accidents
Reduced vehicle downtime
Reduced Insurance
Get in contact
Please complete the form below and one of our team will be in touch with you shortly to help with your enquiry.
By providing your details, Brigade may contact you with updates and news about Brigade, its products & services, promotions, special offers and events, including monthly Newsletters. You can unsubscribe at any time.
This site is registered on
wpml.org
as a development site.